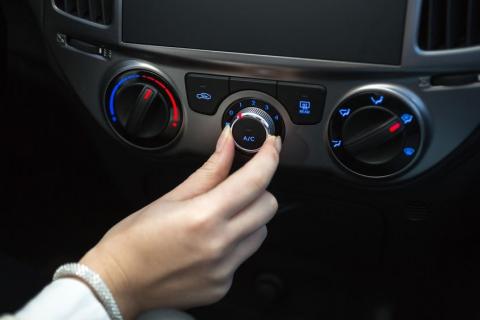 Whether you have a heater only, heater and A/C, or a fully automatic climate control system in your vehicle, they need periodic maintenance to perform correctly. Heaters are completely dependent on the operating condition of your engine's cooling system, as they use the hot coolant as a heat source for your passenger cabin.
Air Conditioning systems use an engine-driven belt to turn a compressor, which circulates freon to take heat out of the passenger area. And both apply to climate control systems, with several sensors thrown into the mix to determine when and how to heat or cool your vehicle.
Now that the days might include both heating and cooling, come on in and let us check out these systems for proper operation. A problem with the engine cooling system can not only leave you stranded, but it will also leave you in the cold! Call us or come on by for an inspection and review of your climate control system today!